Tarros Line was founded in 1963, and has contributed to the development of the container shipping industry in the Mediterranean Sea ever since. In February 1967 the vessel "Vento del Golfo" started the first regular intra-Med container service between Genoa and Porto Torres, Sardinia.
Today Tarros Line offers door to door transport solutions via road, rail and sea for both FCL and LCL cargo, with weekly departures to all main destinations around the Mediterranean. With its head office and own terminal in La Spezia, Tarros is ideally placed to act as the local logistics provider for the trade between Europe and the Mediterranean/North African markets.
View Website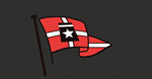 Since the years seventies Ignazio Messina & C. has been progressively changing its activity as shipowner of conventional vessels to become the present highly specialized carrier of containers and rolling cargo.
Its container fleet presently consists of almost 70,000 teus, out of which over 50,000 Company's own.